Automatic Electric Aluminium Gate Salisbury Design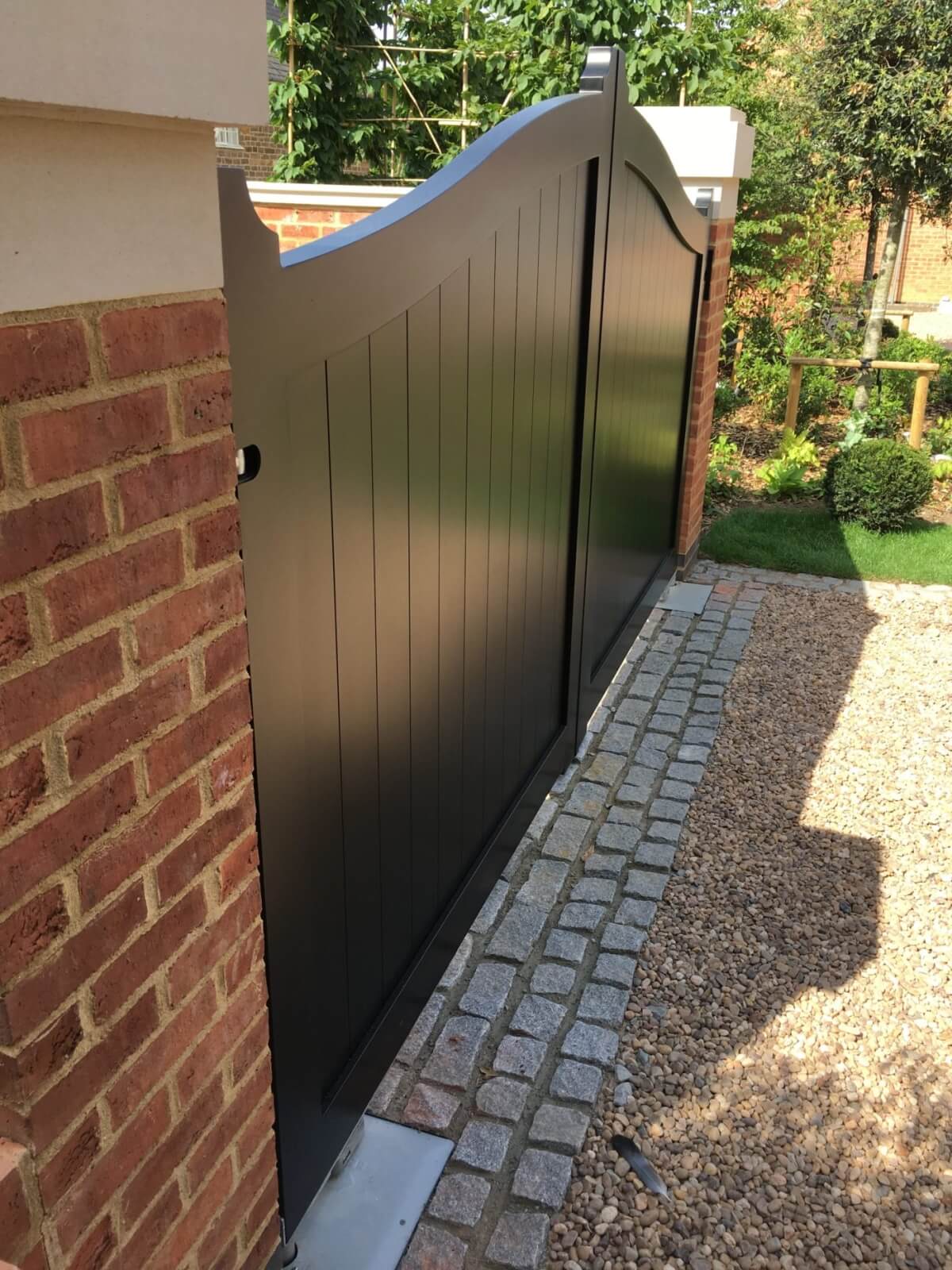 This automatic electric aluminium gate is another example of the ever popular Salisbury design that we produce.
As part of a contract to supply gates for a large property in the centre of Welford, our partner H.B. Paynter(Gates)Ltd following a detailed site survey, provided a series of detailed CAD plans for us to work from. Some of the gates were specified to remain as manual gates and some were pedestrian side gates. In total 6 lots of gates were made and supplied with 2 being configured for automation.
All the gates that we make are produced to the exacting requirements of our customers using our own designed precision engineered materials. The gate frames are professionally TIG welded together to produce a sturdy product suitable for making any premises safe and secure.
A particularly important aspect of aluminium gates is their resistance to corrosion, a feature which proved very useful during the installation of the gates. Due to the "over-enthusiastic" use of a stump grinder in the vicinity of one of the gates, both leaves were extensively damaged by flying debris that left a significant number of pot marks and small dents in the powder coated finish. We were able to successfully repair the gates in situ by employing professional repair and refinishing experts. Since the gates were aluminium we had no concerns about any subsequent corrosion issues. This saved everyone involved a great deal of time and money and confirmed to the customer that he had made the right decision in selecting aluminium gates.