Aluminium Pedestrian Gate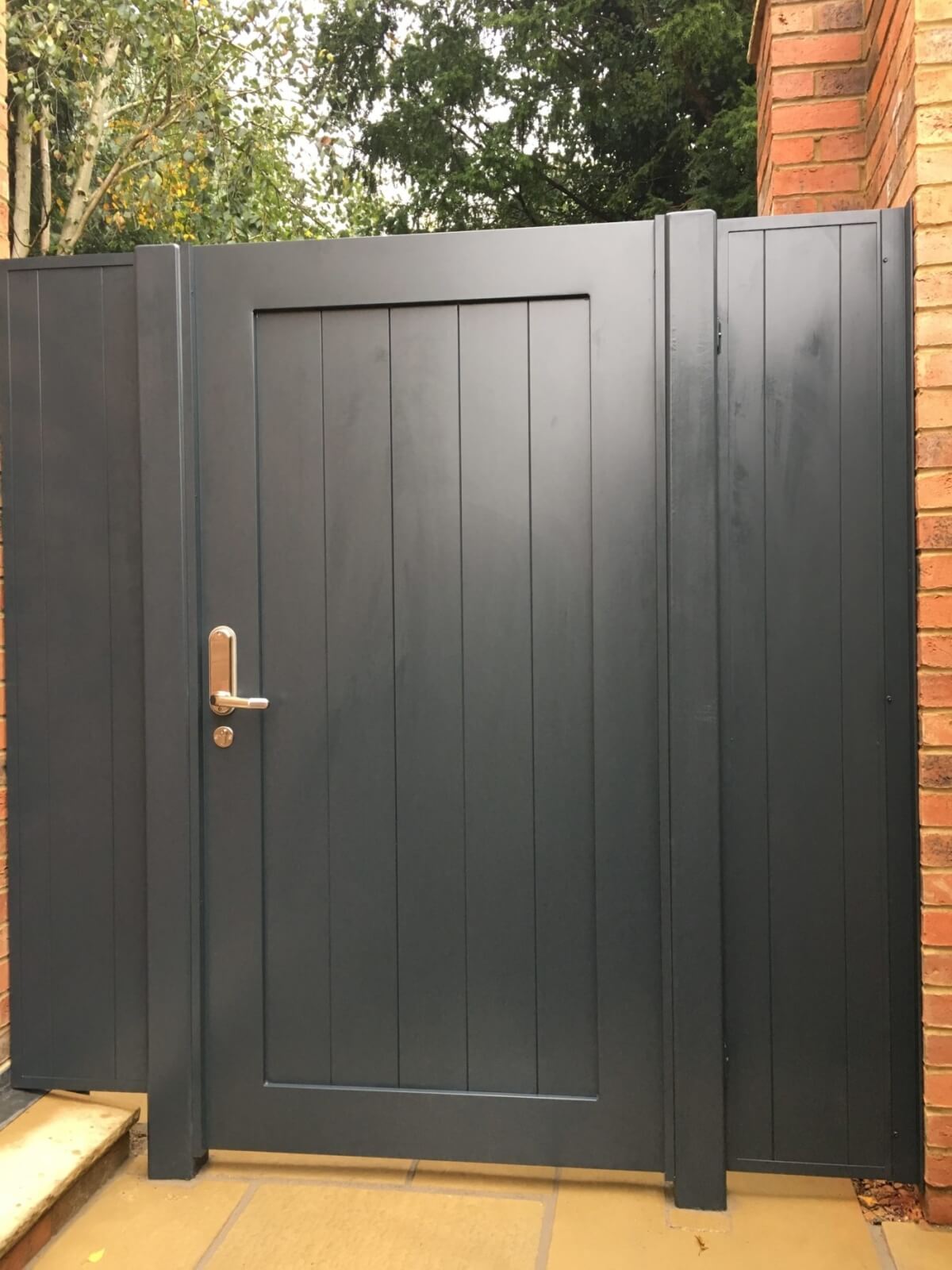 We are often asked to provide an aluminium pedestrian gate to match the aluminium main gates that we manufacture. This example was designed and fitted by LifeStyle Gates Ltd to enclose the rear of a property so that the customer's dog could run free safely within its garden. We were also required to create matching in-fill panels to allow the fitters to finish securely to existing features.
y LifeStyle Gates Ltd operate extensively throughout the south east Midlands and down into North London which includes the area where this gate was installed in Aspley Guise near Woburn Sands. They specialise in providing complete bespoke electric gate automation service but are also able to tackle smaller projects such as this.
These pedestrian gates are in fact manufactured as doors. As such, they are hung on heavy duty stainless steel butt hinges  and latched using a normal door handle and deadlock arrangement. However for ease of use the door handle shown incorporates a coded keypad lock which is far more convenient and saves having to constantly carry another set of keys around with you. The gate is mounted in a galvanised steel frame that has been securely concreted into the ground and powder coated the same colour as the gate. Great care is taken throughout to select the very highest quality components suitable for outdoor use and therefore resistant to corrosion.
One of the big attractions of aluminium gates are their suitability and adaptability for modern and contemporary design briefs. It is quite possible to include more imaginative ideas such as decorative glazing panels and other bespoke designs. Currently we are working on a plan to extend the range of pedestrian gates that we produce and so would be happy to discuss any ideas you may have with regards to replacing your house side gate.
Contact us now and find out more about how we can help you.