Large Aluminium Gates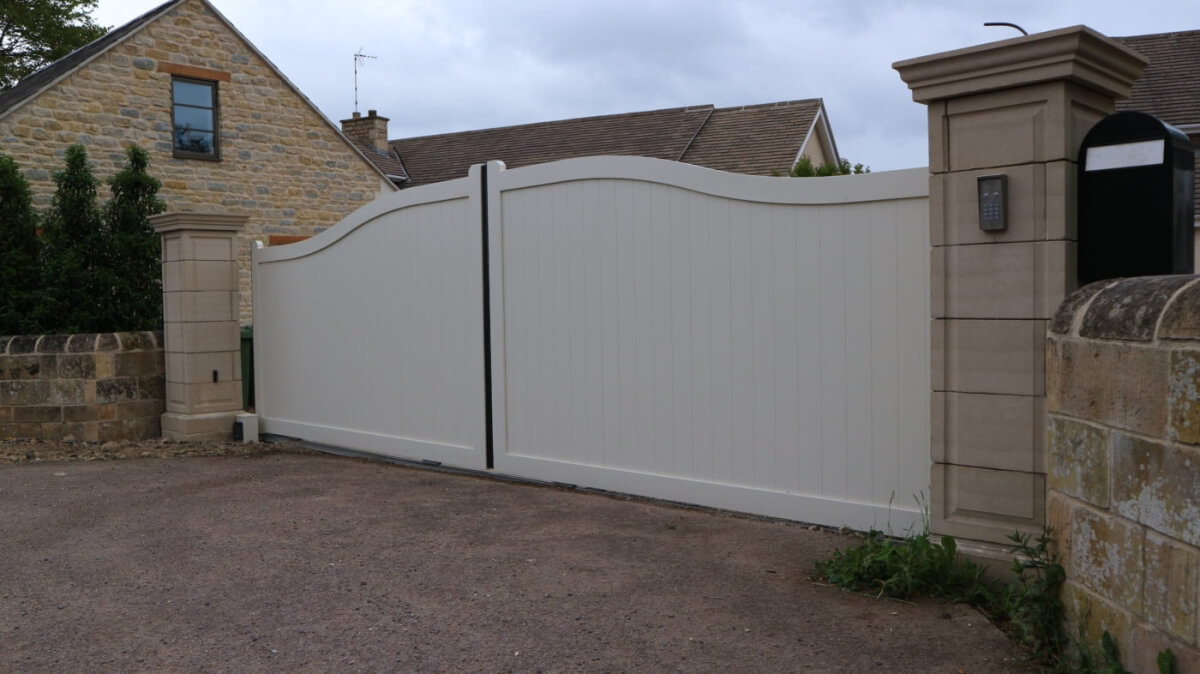 These large aluminium gates were manufactured for our partners at Lifestyle Gates Ltd. Following a detailed site survey to establish and agree the clients needs, it was decided that due to the extreme width of the driveway entrance and the restricted space behind for car parking, that the best solution would be double automatic sliding gates. Gate plans were drawn up in-house using CAD to provide the technicians at Lifestyle Gates with the precise drawings that they needed to produce the gates. Between them, the staff at the 2 business have many years experience producing and installing automated gates and they work closely together to establish the best design and construction methods most appropriate for each project.
One huge advantage our aluminium gates have over any other type of gates is their suitability for very wide entrances because they are both extremely light yet structurally very strong. One of the reasons for this is that we use our own uniquely designed hollow rectangular extruded profiles specifically designed for strength and rigidity. The other key reason is that we fully TIG weld all the frame joints which greatly adds to the strength and rigidity. Moreover, being made from powder coated aluminium, the gate are resistant to corrosion and, of course, that big bug bear of timber gates, rotting. Another problem with timber gates that aluminium gates avoid, is that when the timber gates swell in the wet they can increase in dimensions and shape substantially which can present the automation operating systems with significant problems.
If you are looking to install some new gates, why not consider aluminium ones? Contact us now for free and friendly advice and to discover what we can do for you: